"Come unto me, all ye that labour and are heavy laden, and I will give you rest."
Matthew 11:28
welcome to the combat veterans for christ ministries Site
Whether you served in the Army, Navy, Air Force, Coast Guard or the Marines we are family. We have each others back and live by the code IGY6. Here at C.V.F.C. nothing has changed. We have your back and we are here to help with the Trauma that has followed you home.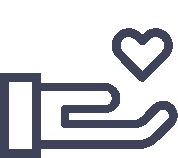 "Whoever is generous to the poor lends to the lord, and he will repay him for his deed."
keep up to date with upcoming events